Classes of Business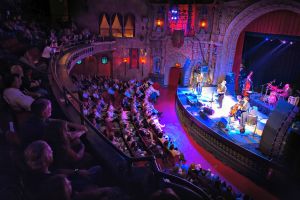 Since our inception, the Arts Insurance Program has been working hard to meet the insurance needs of the Arts Community, from Ballet companies to traveling festivals. Through our exclusive nationwide programs, we provide an array of solutions to cover injuries, lawsuits, and damage to the property needed to create your art. In addition, we offer risk management and claims services to our clients. Arts insurance products are offered on a direct basis as well as through brokers.
Policy coverages specifically tailored to meet the needs of your organization.
Strong insurance company relations and market clout enabling us to negotiate high quality program design and competitive pricing.
Superior claims handling, delivering responsive service to our clients and watchful oversight of the claims process in order to keep the loss ratios low.
Creativity and forward thinking, leading to enhancements, and innovations in coverage and service.
High level, professional service to our clients and their members beyond the industry norm.
All of this translates in minimizing the administrative burden on organizations so you can dedicate your time to the business of making art.
Our Classes of Business include: